Welcome to Phillips!
Our goal is to help our customers improve their land by supplying products primarily derived from natural resources: sand, gravel, stone, soil and wood. We strive to improve our products and services by adding items as customers request them. If you desire an item that is not listed, please ask one of our representatives for assistance.
Products come in bulk, bagged, palletized or block form and can be picked up at our store or delivered to your job site. We have skid steer and forklift loading along with a drive-through window for quick, convenient service. Whether you are a contractor or do-it-yourselfer, we have something for everyone.
Products
Contact
Popular Products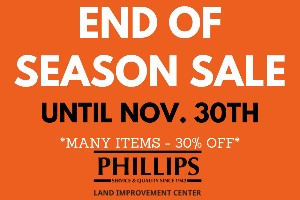 End of the Season Sale
Uncategorized
30% Off Many Landscaping Items - In store until November 30th, 2020.
Starting at $0.00/each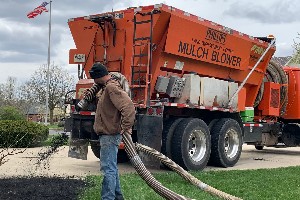 Mulch Blower
The Mulch Blower is a self-contained vehicle for delivering and placing mulch and organic materials. Let us do the work for you! 8 yard minimum.
Starting at $0.00/each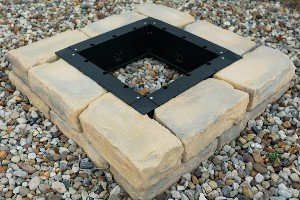 Rosetta Kodah Fire Pit Kit
Colors: Cuyahogoa & Scioto (51" square)
Starting at $558.00/each
Phillips Land Improvement Center